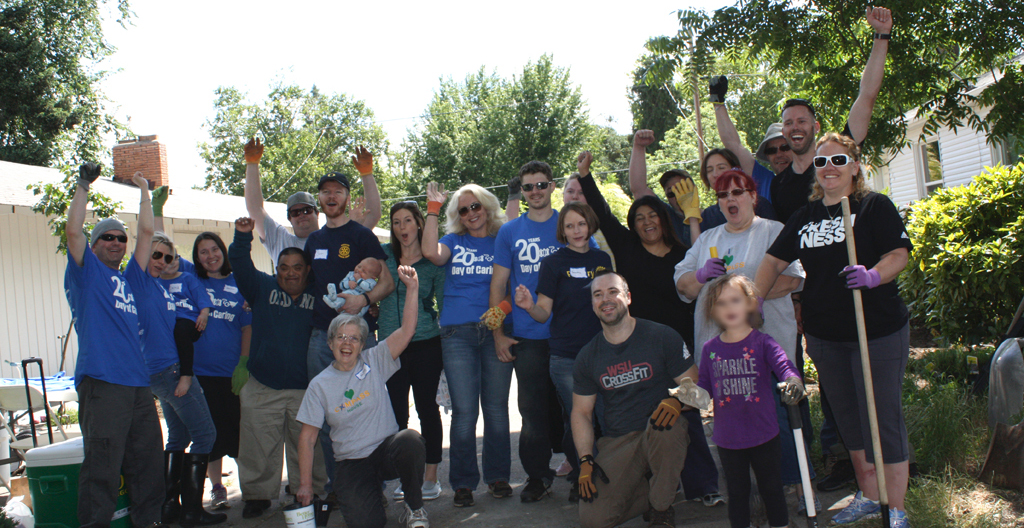 VOLUNTEER
Make a list. Check it twice or three times. What do you care about? Really care about? What will you give an hour a month to change? Two hours? Four hours – an hour a week? There are thousands of opportunities waiting for you!
If you're interested in education, join the Big Idea movement! You can help! Let's get the Class of 2020 graduated and we mean the whole class! It's okay to aspire to 100%. Join us! Contact Talia at United Way of Jackson County for a description of the mentoring, tutoring and other opportunities. Volunteer applications go through the Medford School District process – find the application at https://www.helpcounterweb.com/welcome/apply.php?district=medford
Many of our strategic impact partners are looking for the right volunteer. To find the right place for you, check out our Partners.
JustServe.org can also hook you up. It's full of ways to connect with our community.
RogueValley.Recovers.org is our volunteer hub in a disaster for the whole Rogue Valley. In an emergency disaster go there to register to help or make donations and to register to receive help.
American Cancer Society Discovery Shop in Medford, Oregon looking for Volunteer roles including accepting & sorting donations, preparing clothing donations, pricing, merchandising, register operations, customer service & more. Looking for volunteers of all ages. Come join our committed and enthusiastic team!

American Cancer Society Discovery Shops help support the fight against cancer through the sale of high quality, new or gently used, donated merchandise. For over 50 years, the Society has owned and operated these specialty resale stores, featuring items such as clothing, accessories, jewelry, furniture, artwork, antiques, collectibles, and other household items.

Ideally, the volunteer will be available at least once per week, for 4 hours. Please call us at: 541.779.8090 or stop by and see us. We are located at 31 West Sixth Street, in Medford. Thank you for your support.